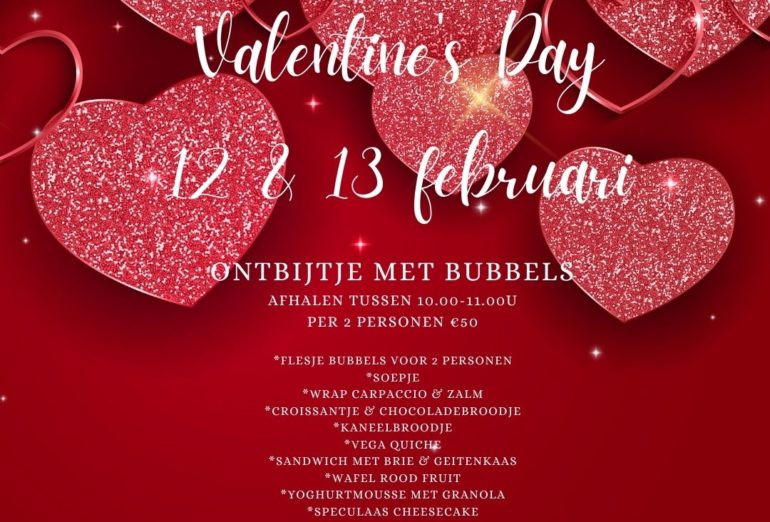 VALENTIJSONTBIJT op 12 of 13 februari.
Als ons restaurant op 12 & 13 februari nog gesloten is, verzorgen wij een TAKE AWAY VALENTIJNSONTBIJT.
Het perfecte cadeau om mee thuis te komen, het flesje bubbels erbij maakt het helemaal compleet.
Reserveren kan vanaf nu! Via onze website of via het telefoonnummer 0418-518394 (geopend dinsdag t/m zondag).
Afhalen is mogelijk tussen 10.00u & 11.00u.
Hopelijk tot dan!
Liefdevolle groet,
Team de Verdraagzaamheid