Reserverings formulier
Grand Café –Brasserie – Restaurant De Verdraagzaamheid TO GO & DELIVER
Elke maandag t/m zondag staan wij heel graag voor u klaar in de Verdraagzaamheid TO GO & DELIVER. Wij verzorgen met alle liefde, lekkere gerechten voor bij u thuis. Al onze a la carte gerechten zijn "ready to eat". Een kwestie van afhalen of laten bezorgen, thuis uitpakken en genieten. Bijna al onze Sharing dinner gerechten zijn ook "ready to eat", sommige gerechtjes zijn extra lekker als je ze thuis nog even opwarmt in de oven. Een omschrijving krijg je van ons.
Bestellen kan van maandag t/m zondag van 10.00u – 18.30u op ons telefoonnummer 0418-518394. Uiteraard kunt u ons ook per mail bereiken via info@verdraagzaamheidzaltbommel.nl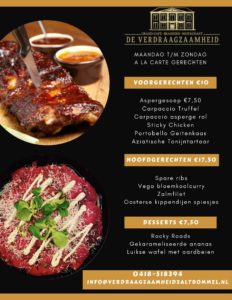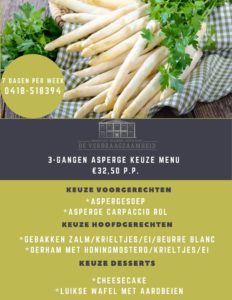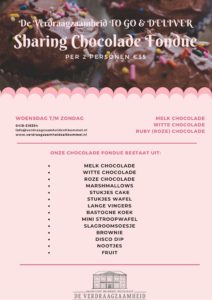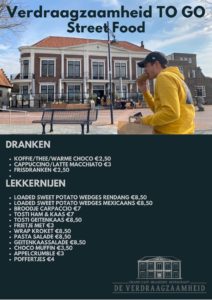 Van maandag t/m zondag staat er op ons terras van de Verdraagzaamheid ook een kraampje waar wij u heel graag voorzien van Streetfood & drinks TO GO en natuurlijk een gezellig praatje. Dus bent u in de buurt of wandelt u gezellig langs de Waalkade? Wij staan graag voor u klaar.
Liefdevolle & Bourgondische groet
Anthony & Vivian
Team de Verdraagzaamheid